Searches related to jewelry accessories:
Order by:
13 ads for jewelry accessories in United States Nia and June have curated Menta in the Box, a Unique Online Fashion jewelry....accessories and much more stuff. They facilitate the customers to buy bracelets, classic neutral.... ....and more at. SALE4Fashion offers you with an exquisite range of Branded Clothes, jewelry....accessories for Women Dress, Men and Kids at affordable Prices. Free Shipping & Easy Returns. To.... Shop online for kid's accessories....jewelry, earmuffs, kids belts suspenders, kids scarves, kid's carrier and more Shop Now At:....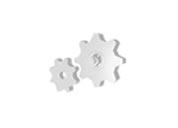 ....range of Branded Womens Clothing, Plus Size Dress Online, Kids Dress Online, jewelry....accessories at Affordable Prices. Choose from the Latest Collections of Fashion Clothes, Casual, Formal.... ....Clothing (mostly adult sized), sports apparel, jerseys, hats, video/pc games & accessories....jewelry, and more. Feel free to include items not on this list! After we complete a cash transaction, I.... ....& Colognes • Wholesale Women's Clothing & Apparel • Wholesale Fashion accessories....jewelry • Wholesale Handbags & Purses Place an order online or call us today. Our sales associates are.... ....women's clothing in Ankeny, IA . We have also a wide collection of Women accessories....jewelry, pants, blush puffer jacket,etc. for more information visit my website-.... If you are looking for a classy jewelry....accessories such as bracelets, rings, pendants, and more. To check out more or buy an accessory, click....
$ 43 Make your jewelry collection more beautiful with this adorable Triangle Bracelet. You can gift this amazing bracelet to your family or
$ 109 Looking for bumblebee jewelry? Here we have brought a beautiful crystal bee pendant that is a buzz-worthy accessory for any outfit. This
$ 74 ....to bring you a showcase of designer treasures and exquisite custom designed jewelry....accessories and art, made just for you. Call us ....and Religious items, Cosmetics, Household items, Plush, Baby items, Home Décor, accessories....jewelry and much more. Contact us:
....and Religious items, Cosmetics, Household items, Plush, Baby items, Home Décor, accessories....jewelry and much more. Payments: We
$ 20